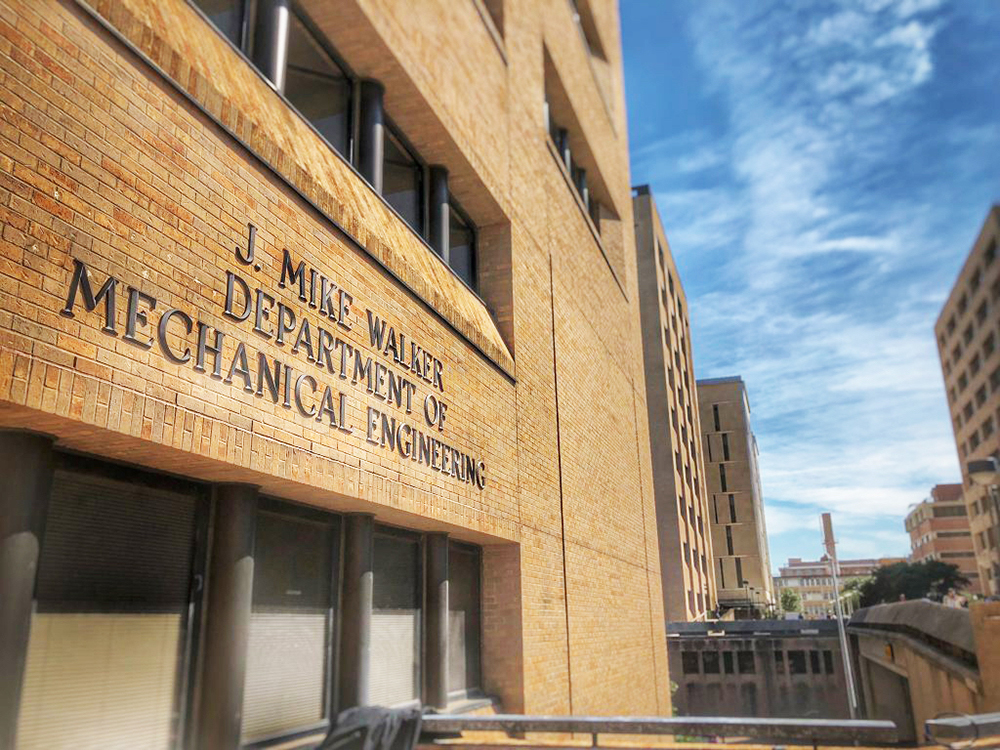 In the Walker Department of Mechanical Engineering, we design and build devices and systems that transform industries and improve lives around the world. A pioneer in areas such as robotics and advanced manufacturing, Texas Mechanical Engineering is the birthplace of selective laser sintering, one of the first and most successful 3D-printing technologies. Our undergraduate and graduate programs are consistently recognized as the best in the nation, leading the way in mechanical engineering education and innovation.
World-Renowned Faculty
Our faculty members are game-changers who lead the way in research, industry and innovation. They're experts in areas ranging from robotics to clean energy to nanomaterials. They're National Academy of Engineering members, national and international award winners (including Nobel Laureate and lithium-ion battery inventor John Goodenough), inventors of life-changing technologies and successful entrepreneurs dedicated not only to the next great research breakthrough but to teaching the next generation of engineering leaders.
Hands-on Learning
Every stage of our students' academic journey is filled with experiential learning opportunities — from initiatives like our Freshman Introduction to Research in Engineering to our Senior Design Projects. Students learn how to think creatively and work collaboratively inside and outside of the classroom, taking theoretical ideas and testing them in real-world situations.
Innovation for the Greater Good
With a wide array of research areas, Texas Mechanical Engineers focus on solving problems that will provide the greatest benefit to society and improving quality of life around the world. Our researchers have designed rehabilitation robots, advanced shock-absorbing structures for helmets and custom 3D-printed prosthetics for veterans, among many other innovations.
A Place to Call Home
We already have a tight-knit community in the Walker Department, and living in Austin, one of the nation's best cities, makes it that much better. Austin boasts tons of outdoor activities, a sunny, warm climate year-round, a strong economy with major companies' headquarters and an even stronger sense of community. Our students, faculty, staff, alumni and friends have developed lifelong friendships and partnerships with their peers. No matter your background, stage in life or specific interests, Texas Mechanical Engineering is a community you can count on.
Establishing the Walker Department of Mechanical Engineering