Filippo Mangolini Receives ASME Burt L. Newkirk Award
September 9, 2022
Filippo Mangolini, assistant professor in the Walker Department of Mechanical Engineering, has been selected for the 2022 Burt L. Newkirk Award from the American Society of Mechanical Engineers.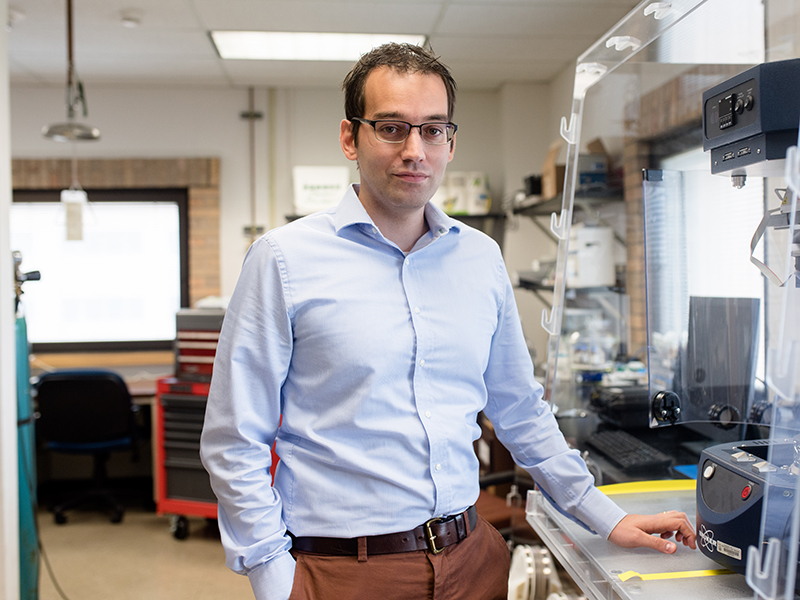 The Burt L. Newkirk Award was established in 1976 to recognize notable contributions to the field of tribology in research or development as evidenced by important tribology publications.
Mangolini is receiving this award for his outstanding contributions in advancing the understanding of tribological behavior of liquid and solid lubricants through the development of novel surface-analytical and in-situ approaches.
Mangolini leads the Mangolini Research Group, laboratory for Applied Surface Science.